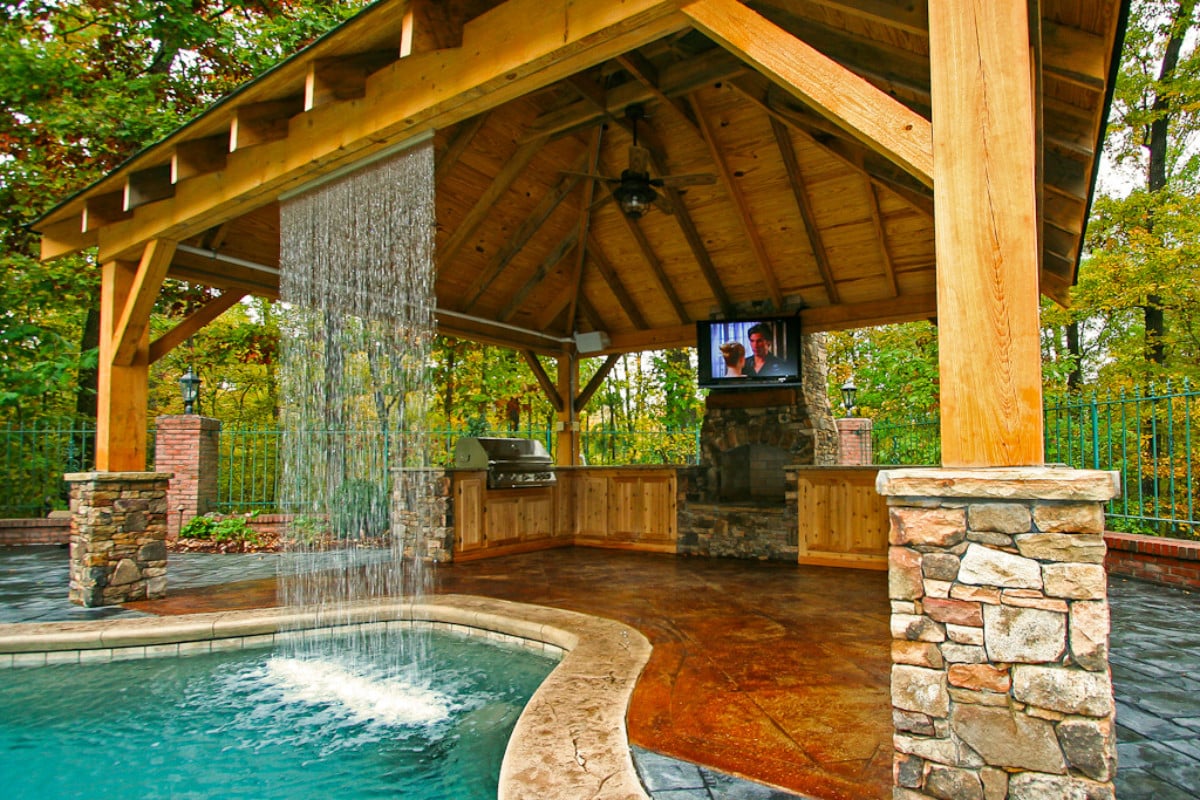 Your home is missing a critical piece to its beautiful puzzle – a custom-built backyard oasis! When you dream about entertaining family and friends, where do you envision spending a festive fall evening or fun-filled summer day? If you're not envisioning a beautiful backyard retreat and swimming pool, you should be!
Call us today at 478-953-7300 to make your backyard dreams into reality!
Your Dream Swimming Pool
Your backyard haven should have just as much style as you do. It should accurately reflect your personality and provide an ample amount of fun for everyone involved! At Mid State Pools, we take unique, custom-built swimming pools seriously. With every pool we build, we consider every detail and deliver the very best final product.
Your Unique Outdoor Living Space
When many people think about living space, they imagine indoor living space such as the family room or kitchen area. But, the team at Mid State Pools wants to transform your way of thinking to include outdoor living spaces! You have a backyard that is begging to be used during every season of the year. What would you like your outdoor living space to include? Here are just a few elements we've created for our customers:
Custom lighting
Cypress pavilions
Fountains
Landscaping
Pergolas
Rock formations
Waterfalls
Ask the Experts (Our Clients!) What They Think!
"Thank you for the wonderful job you did on the construction of our pool. Not only did you take our ideas and create a finished product beyond our expectations, you provided wonderful customer service every step of the way. You and your team are always there to assist whenever we have a question regarding the care of our pool. We really appreciate the attention you gave to our pool project and the skill and professionalism you provided." – Jana Warren, client